Restoring treasures since 1979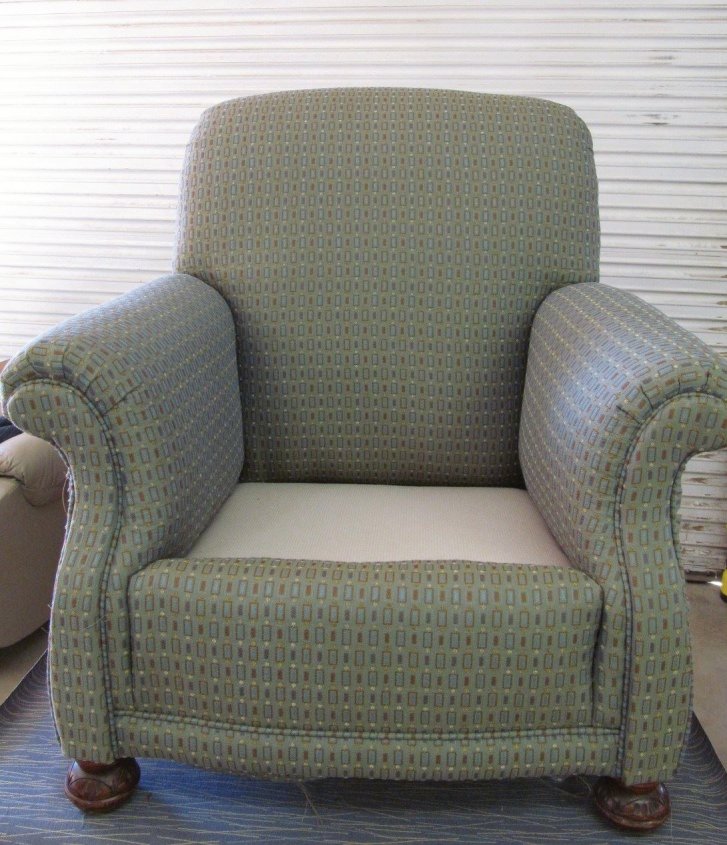 Betty's chair is coming right along.  We reused the original horse hair padding and added to that, a very firm high density foam for the arm rest and new cotton batting overall.  The best of old and new.
Then of course the fabric, matching the pattern both horizontally and vertically. So we're in good shape for tomorrow when we'll close up the sides, back and hopefully get started on the seat cushion.  Getting close!
/